Overview of Thesis Announcements
At our department you can always choose from a variety of exciting and highly relevant topics from the areas of marketing and human resources management for your bachelor, master or student theses. Currently, we offer theses in the following areas:
1. Digital Marketing, Services Marketing, and Service Robotics
2. Digitalization and Innovation
3. Human Resource Management and Leadership
4. Future of Work
If you are interested in one of the announced topics, please send your CV and performance review to the supervisor of the thesis.
You can find the guidelines for writing the thesis at our chair in the download section on the right side or on the bottom of this page.
1. Digital Marketing, Services Marketing and Service Robotics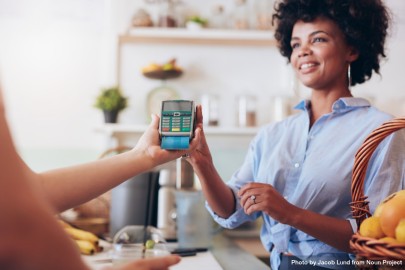 Currently no items available.
Exploring the potential of Virtual Reality environments for Patient Innovation research

Bachelor thesis, Master thesis

With your work, you support the research of the RTG LokoAssist. The project aims to seamlessly integrate assistance systems (i.e., protheses, orthoses) into the natural human locomotion. Your work will address the use of virtual reality (VR) glasses for user innovation research. VR technology allows for the creation of immersive simulations of healthcare scenarios and provides a unique opportunity for patients to test potential innovations and provide feedback (Schiavone, 2020).

Supervisors: Prof. Dr. Dr. Ruth Stock-Homburg, Dipl. Ing. M.A. Patrick Großpötzl
Job search with a swipe - design and development of a job app based on the example of Tinder or Bumble

Bachelor thesis, Master thesis

In HR recruitment, it is today more necessary than ever to address potential employees in a targeted and uncomplicated manner. Popular dating apps, such as Tinder and Bumble, could serve as a good orientation.

This thesis pursues the goal of joining a currently running App development process. The brand and design already exists. This thesis attempts to have a critical view on what has been done from a (a) marketing perspective, (b) HR perspective, or (c) programming perspective.

This thesis is a practical company thesis in cooperation with leap in time GmbH.

Supervisor: Prof. Dr. Dr. Ruth Stock-Homburg

Hi, my Name is Pepper and I am your New Team Colleague – Integration of Robots in Work Teams

Bachelor thesis, Master thesis, Studienarbeit

The arrival of social robots in work teams is only a matter of time. But such robots – like any new team member – must be integrated into their teams to ensure their successful and sustainable use. Exemplary research questions are: What do we already know about the integration of new team members in all-human work teams? What are important factors for the integration of robotic team members in mixed human-robot teams (HRTs)? And what are fruitful areas for future research on robot integration in work teams?

Supervisors: Prof. Dr. Dr. Ruth Stock-Homburg, M.Sc. Lea Heitlinger
My Colleague, the Robot: A Field Experiment with Business Teams

Bachelor thesis, Master thesis, Studienarbeit

Before field experiments can deliver valid data, it is crucial to specify the research design and important aspects that need to be considered for maximum success – especially in a business context where several stake-holders are involved. In this thesis, concrete recommendations will be developed to conduct a real-life field experiment involving humanoid and android robots in business teams.

Supervisors: Prof. Dr. Dr. Ruth Stock-Homburg, M.Sc. Lea Heitlinger

Ethical aspects of supporting human work teams with technologies: An HR perspective

Bachelor thesis, Master thesis, Studienarbeit

With advancing digitization also comes a greater responsibility that not only involves technical performance and safety but also social aspects and more concrete ethics. In order to shed more light on this important topic, this thesis should aim at providing insights that can help to answer a number of research questions, including

- What do we already know about ethical aspects of placing technology, such as robots, in teams?

- How do ethics for all-human teams and ethics for human-robot teams fit together?

- What are important ethical considerations for future research on and deployment of human-robot teams?

Supervisors: Prof. Dr. Dr. Ruth Stock-Homburg, M.Sc. Lea Heitlinger

Future Challenges in Human Resource Management

Bachelor thesis, Master thesis, Studienarbeit

Digitalization and COVID-19 led to a major shift on how we actually work and will work in the future. The suggested topics in the attached PDF are intended to shed light on these aspects. The topics cover all exciting areas of HR work of the future: from AI-based recruiting and leadership to digital work opportunities.

Supervisor: Prof. Dr. Dr. Ruth Stock-Homburg