Digital innovations – a guest lecture from Invensity
2023/07/09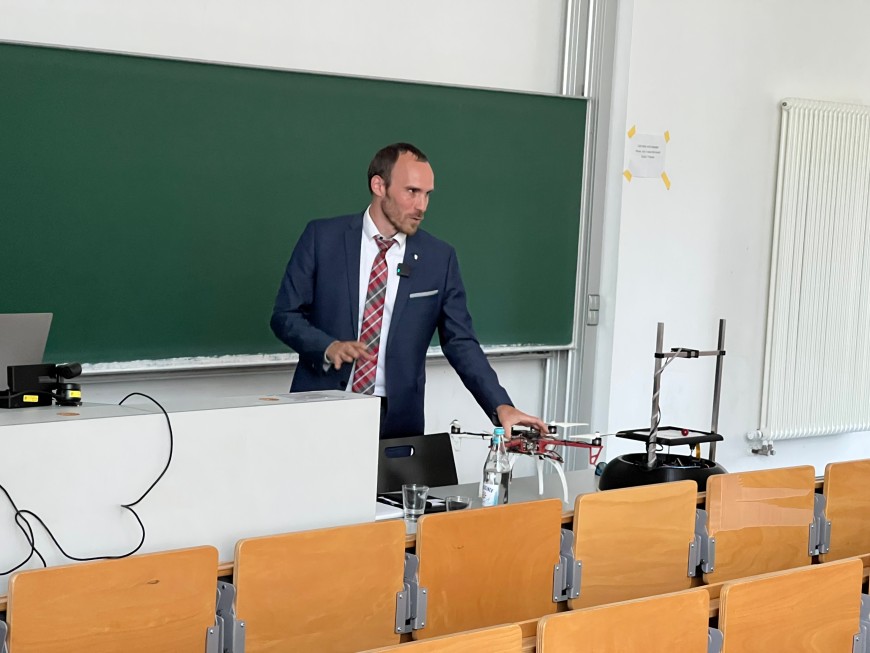 As part of our Digital Innovation Marketing course, we had the pleasure of hosting Daniel Pfeifer, Associate Manager at Invensity, as a guest speaker in our lecture hall on June 29, 2023.
In today's rapidly changing world, innovation has become crucial for survival. Embracing innovation means actively contributing to the advancement of ecology, economy, and social progress. During his presentation, Daniel Pfeifer shed light on how digitalization can lay the foundation for an innovative environment. As "technology is used to improve people's lives", it is imperative that products align with customers' expectations. Thus, Design Thinking emerges as a promising approach that enables customer-centricity in the creation of innovative solutions.
We extend our heartfelt gratitude to Daniel Pfeifer for delivering an engaging guest lecture and sharing his valuable practical insights as a technology consultant at Invensity.