How can AI support HR recruiting?
2023/05/05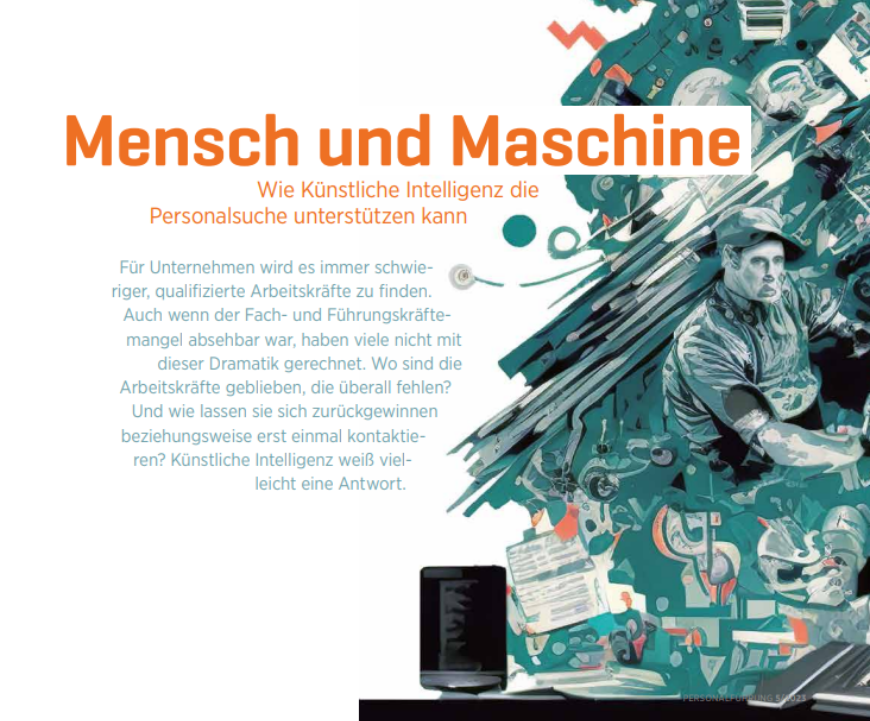 For companies, it is becoming increasingly difficult to find qualified workers. Where are the missing workers? And how can they be recruited or contacted in the first place? Artificial intelligence (AI) may have an answer.
In HR, AI can be applied in many ways. For example, AI-based recruiting tools such as the job app 'litjobs' can analyze applicant profiles and suggest suitable job offers. Companies and suitable job seekers are matched and the people involved are enabled to start a chat quickly and unconventionally. AI can also assist in retaining internal qualified workers and specialists. AI collects and processes complex data. The results can contribute to individualizing human resource management actions.
In their article in the newspaper Personalführung, Prof. Ruth Stock-Homburg, Nadine Homburg and Johannes Völker discuss possible areas of application that can be supported by AI and necessary prerequisites for the implementation of AI.