Seminar 2023: Empowering users: The key to unlocking innovation?
2023/05/02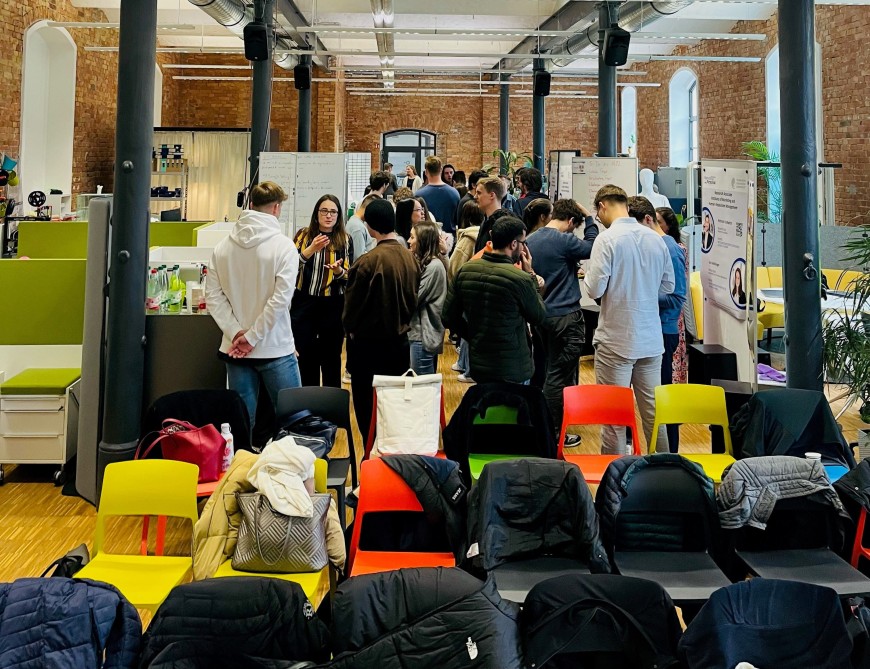 With our kick-off event, Prof. Stock-Homburg started our seminar "Empowering users: The key to unlocking innovation?" with the support of Patrick Großplötzl.
In collaboration with Prof. Seyfarth and the joint project LokoAssist, Merck and Invensity, students develop their own innovations. Prof. Seyfarth introduced the LokoAssist project, in which innovations in healthcare are found, developed and prototyped. He emphasized in particular the different aspects in the development of prostheses and the relevance of important concepts that should be considered in the conceptualization. Mr. Pfeifer provided practical insights from the business side. He illustrated that considering the market and the target group is another important aspect of innovation development and implementation. Now it is the students' turn to be creative, to use their knowledge and to convince a jury of their innovations.
We thank the students for their great interest and our jury for their support during the seminar. We are looking forward to the innovation presentation!