Seminar: Digital and Sustainable Marketing
2023/02/15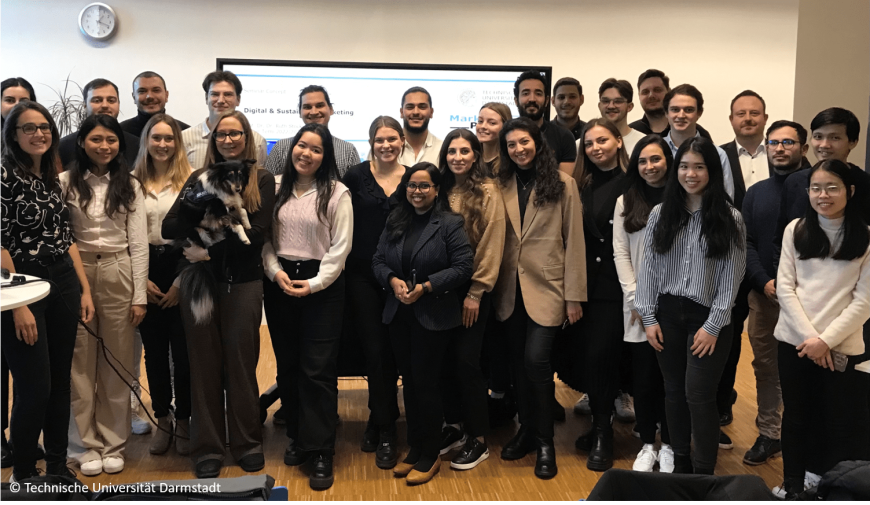 Our seminar "Digital and Sustainable Marketing" organized by Meike Kietzmann, M.Sc., and Lea Heitlinger, M.Sc., had its highlight. We had the pleasure to listen to exciting presentations of the students. A wide range of topics were covered, from greenwashing and green communication to psychological and moral aspects of social media to the use of AI and lead users, it was all there. Many thanks!
We would like to sincerely thank Invensity for their support. Here especially to Daniel Pfeifer, Christian Schubert and Ben Rausch, who gave our students intensive training in presentation design and performance. They provided advice and support throughout the seminar.
A big thanks also goes to our two influencer experts Sarah Lou Falk and Linn Offer, who gave the students practical insights on their seminar work and discussed the practical touchpoints.